This article originally appeared on Huffpost.
By Taniel Chemsian, Contributor
Ranked as one of the best places to retire by International Living, young and eager travelers from all over the world and their Generation-X parents are increasingly looking towards Mexico's resort city of Puerto Vallarta as a viable candidate for family vacation getaways and second home ownership. What was once an unknown quiet and quaint fisherman's town located on the Bay Of Banderas' coastline, Puerto Vallarta has quickly scaled to world ranks, becoming one of the premiere beach resort cities for young North American investors and Baby Boomer retirees.
Vallarta's influence and global presence traces back to the early 1960's with the filming of The Night Of The Iguana with Hollywood screen legend Richard Burton. During the filming of director John Huston's movie, the media paparazzi were having a frenzy covering the turbulent extramarital affair between the film's male star and iconic Elizabeth Taylor. What turned out to be one of the biggest scandals of that era catapulted the unknown village to international fame and vacation hot spot for Americans. Fast forward 50 years, the small artist retreat has slowly developed into a world-class resort known for it's natural beauty, warm climate, rich culture, culinary destination and affordable investment opportunities.


As with other resort cities, Puerto Vallarta and it's outlining communities have gone through various stages of growth over the years, trying to adapt to the needs of a fluctuating supply-and-demand chain associated with the increase of global tourism and investment trends. A once small port just south of the airport, Vallarta's expanded maritime port can now house three large cruise ships simultaneously, allowing it to accommodate the increased number of arrivals. According to SECTUR, Mexico's Secretary of Tourism, 17 cruise ships arrived in January 2017, bringing along 38,581 passengers, an increase of 30.8% arrivals and an 18.2% surge in passenger count over January 2016. The 16-gate, and growing, international airport had a 10.4% increase of international passengers during the same time period, with 180,609 international tourists flying into Puerto Vallarta in January 2017.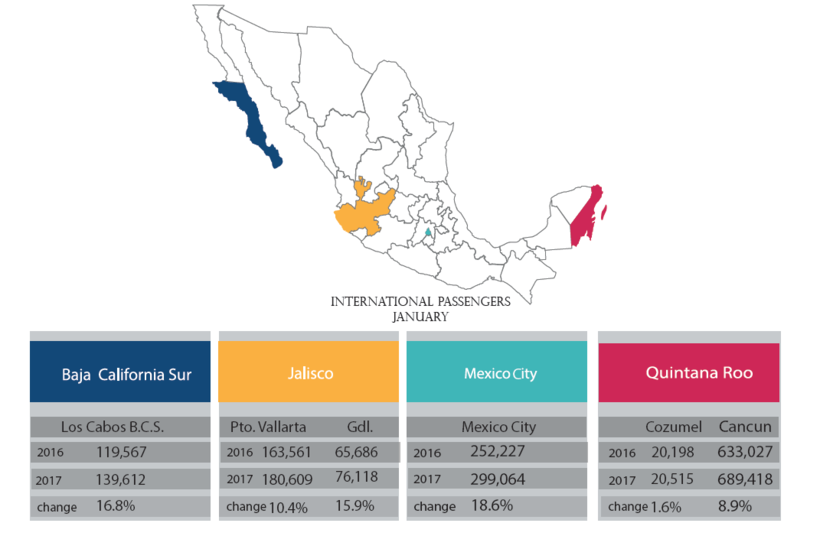 According to the United Nation World Tourism Organization (UNWTO), international travel arrivals continued its seven-year streak by an increase of 3.9% in 2016, reaching a total of 1.235 billion travelers. The Americas enjoyed its share last year with a solid 4% increase , capping out at 201 million international visitors for the region, the first time it's cracked the 200 million benchmark. Mexico more than doubling the regional average, to maintain it's ranking as one of the top 10 tourist destinations in the world.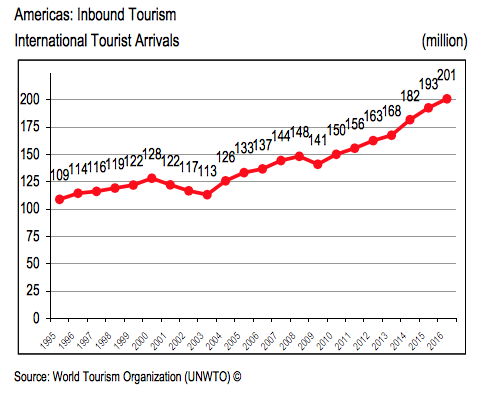 A continued year-over-year robust growth in foreign tourism, coupled with a favorable exchange rate to the US Dollar and stronger US economy, has had a considerable impact on the local real estate market and construction boom. Not since the last major residential developments from 2003-2007, has the city experienced an explosion of new condominium developments. Whereas most of the construction during those years was primarily in areas such as Amapas, the Hotel Zone and Marina Vallarta, the new renaissance of real estate growth this time around heavily gravitates around Puerto Vallarta's Zona Romantica (Romantic Zone) community. Known for its eclectic cafes, chic restaurants, vibrant and active nightlife, charming cobblestone streets, and world-famous Los Muertos beach, the Romantic Zone has become one of the most coveted neighborhoods for foreign and domestic visitors and real estate investment. Over a dozen new buildings in this region have broken in the last 5 years, some of which are sold out and occupied, with approximately half scheduled for completion by the end of 2017-2018. With Studio apartments starting in the mid $100,000 USD to $1+ Million USD for luxury homes, there is something for everyone. Since the average delivery time for a new development averages 18-24 months for most 7-8 story buildings, investors are able to take possession of their new tropical investment in a reasonable amount of time in the hopes of using it as their family vacation home or placing it in the vacation rental pool.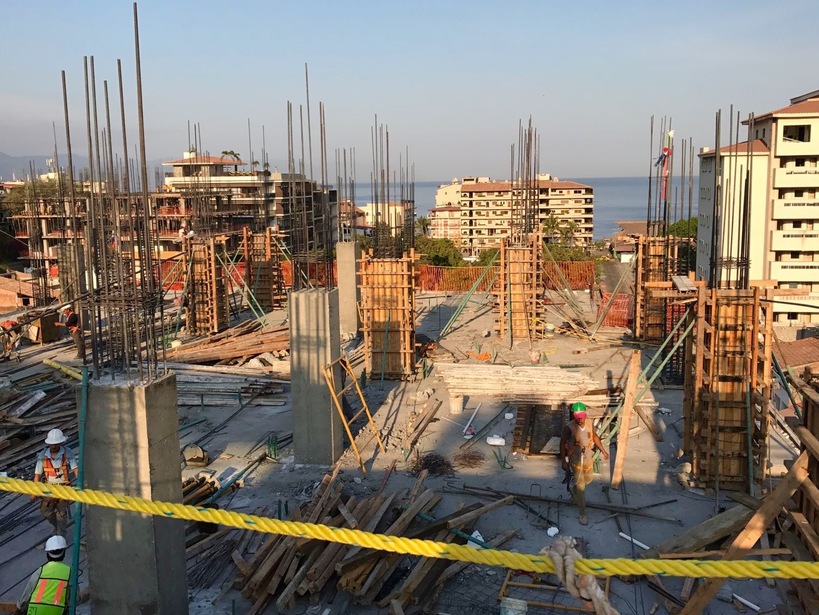 As with the increasing expansion of the maritime port and international airport, both private and public sectors are working to successfully complete the necessities associated with long-term infrastructure needs for commercial and residential sustainability. With a positive outlook for the remainder of 2017 by the UNWTO panel, Puerto Vallarta continues to fuel the needs of its international investment growth.